Best Jobs for People Who Are Interested in Politics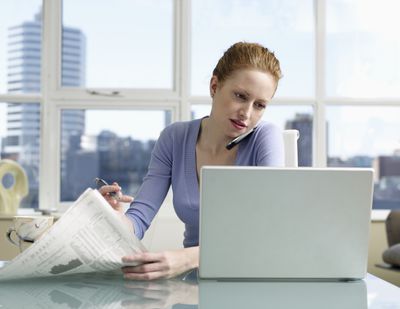 If you are really interested in politics, you will definitely want to know about some of the different job options that are available. The more you learn about these positions, the better your chances will be of finding the perfect occupation to go for. A lot of people don't even know about some of these jobs, which is all the more reason to get this information before deciding what you want to pursue.
Legislative Aide
Legislative aides are responsible for working with legislation and helping the actual legislators with the communication aspect of their jobs. If you want to play an important role in bills being made into laws, this is a great option to consider. You will be in charge of writing legislation and doing extensive research. This is quite an involved position, but it can be extremely rewarding and you'll be well compensated.
Speechwriter
Getting a job as a speechwriter can be extremely difficult, but it pays an average of $130,000 per year. These professionals are in charge of writing speeches for elected officials. Whether it is the president of the country or a senator, these political officials need people who can write speeches for them on a regular or semi-regular basis. If you have a passion for politics and a way with words, this could be the perfect occupation for you.
Political Management
You will find that political management also has a lot to offer for those who are interested in politics. There are many different things that you can do with a political management degree, such as lobbying, research, polling, fundraising, and much more. There are many different places that you can go to earn your master's degree in political management. The George Washington University Online program allows students to learn from home, which is particularly convenient. A lot of people choose to attend George Washington University because it has such an outstanding reputation.
Campaign Manager
A campaign manager is someone who is responsible for overseeing the big picture of a politician's campaign. This job can be quite stressful and requires a huge time investment, not to mention good contacts, but it can pay up to $75,000 per year on average.
Personnel Security Specialist
A personnel security specialist is responsible for vetting potential employees who are going to work directly with politicians. This means that you will be in charge of making sure that everyone passes the necessary security clearances before they start working. This usually involves running drug tests and looking into each person's criminal and financial histories to determine if they are suitable candidates. This can be an exciting line of work and it pays over $70k each year on average.
Anyone who has an intense interest in politics will find that there are tons of positions that could be perfect for them. Whether you are trying to decide what to go to school for, or you just want a change of career, it is important to consider these options.