Beware of groupthink on why the economy's so weak
According to our top econocrats, the underlying cause of the economy's greatest vulnerability – weak real wage growth – is obvious: weak improvement in productivity. But I fear they've got that the wrong way round.
We all agree that, in a well-functioning economy, the growth in wage rates exceeds the rise in prices by a percentage point or two each year. On average over a few years, this "real" growth in wages is not inflationary, but is justified by the improvement in the productivity of the workers' labour.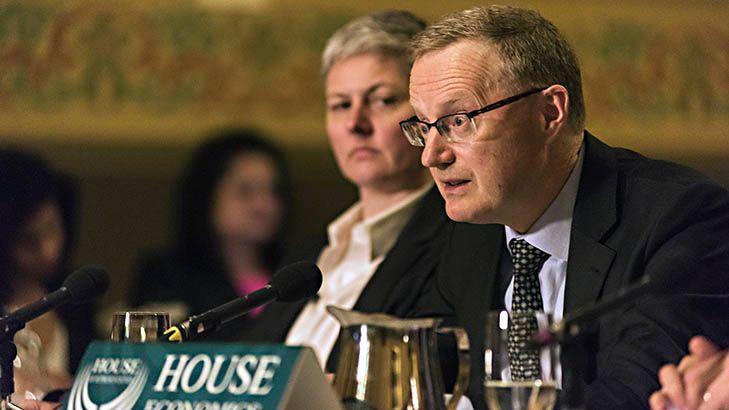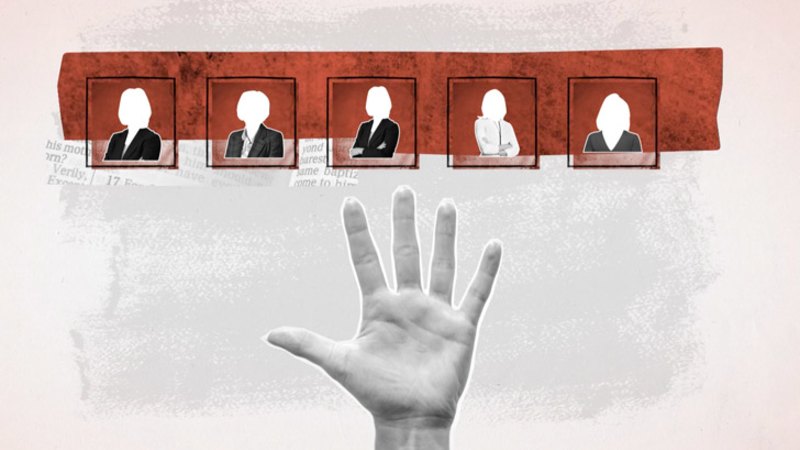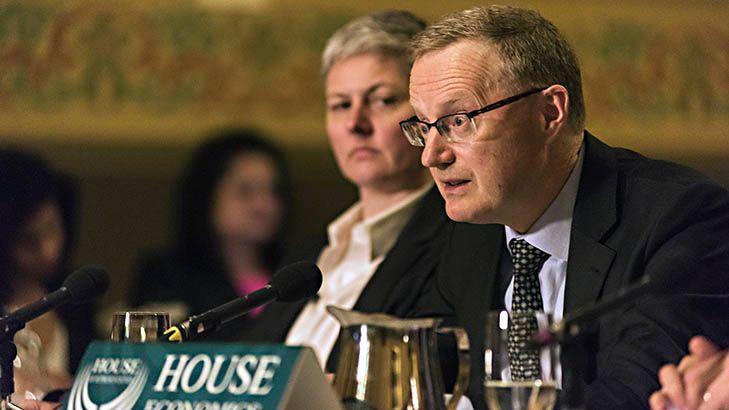 RBA governor Philip Lowe has identified low wage growth as one of the key risks to the Australian economy.
If this real growth in wages doesn't happen, then real growth in gross domestic product will be chronically weak. That's because consumer spending accounts for about 60 per cent of GDP.
Consumer spending is driven by household disposable income which, in turn, is driven mainly by wage growth.
We would get some growth in GDP, however, because our rate of population growth is so high. Look at growth per person, however, and you find it's growing by only about 1 per cent a year.
It's long been believed that real wages and productivity are kept in line by some underlying (but unexplained) equilibrating force built into the market economy.
Since the two have kept pretty much in line over the decades, few economists have doubted the existence of this magical force, nor wondered how it worked.
In America, however, real wages haven't kept up with productivity improvement for the past 30 years or more.
And, as Reserve Bank governor Dr Philip Lowe acknowledged while appearing before a parliamentary committee recently, for the past five years nor have they in Australia.
Unlike the unions, which see the weakness in wage growth as the result of past industrial relations "reform" shifting the balance of wage-bargaining power too far in favour of employers, Lowe remains confident the problem is temporary rather than structural.
Workers and firms right around the world feel like there's more competition, and they feel more uncertain about the future because of technology and competition.

RBA governor Philip Lowe
"Workers and firms right around the world feel like there's more competition, and they feel more uncertain about the future because of technology and competition."
So, be patient. As the economy continues to grow and unemployment falls further, workers and their bosses will become more confident, wages will start growing faster than inflation and everything will be back to normal.
To be fair, Lowe is saying we have had "reasonable" productivity improvement over the past five years, which hasn't been passed on to wages.
It would be better if productivity was stronger, of course, and "there's been no shortage of reports giving . . . ideas of what could be done" to strengthen it.
But last week the newish chairman of the Productivity Commission, Michael Brennan, broke his public silence to give an exclusive statement to the Australian Financial Review.
"Productivity growth has been disappointing over the last few years in Australia, as it has been in many countries. There are no magic wands . . . but there are some clear remedies for Australia that should start with a focus on governments' capacity to influence economic dynamism and productivity," he said.
Oh, no, not that tired old line again. If wages aren't growing satisfactorily, that's because productivity isn't improving satisfactorily, and the only way to improve productivity is for governments to instigate "more micro-economic reform".
So, weak wage growth turns out to be the workers' own fault. Their electoral opposition to "more micro reform" is making governments too afraid to do the thing that would raise their real wages.
We've become so used our econocrats' neo-classical way of thinking that we don't see its weaknesses.
It's saying that, if the problem is weak demand, the cause must be weak supply, and the solution must be faster productivity improvement, which can be brought about only by "more micro reform".
This ignores the alternative, more Keynesian way of analysing the problem: if the problem is weak demand, the obvious solution is to fix demand, not improve supply.
Since the global financial crisis, the developed countries, including us, have suffered a decade of exceptionally weak growth.
We've had weak consumer spending because of weak wage growth, the product of globalisation and skill-biased technological change, which has diverted much income to those with a lower propensity to consume.
With weak growth in consumer spending, there's been little incentive to increase business investment rather than return capital to shareholders.
It's this weakness in business investment spending that's the most obvious explanation for weak productivity improvement.
That's because it's when businesses replace their equipment with the latest model that advances in technology are disseminated through the economy.
Our econocrats are like the drunk searching for his keys under the lamppost because that's where the supply-side light shines brightest.
["source=smh"]