BSE Sensex, Nifty Set to Open Lower: 10 Developments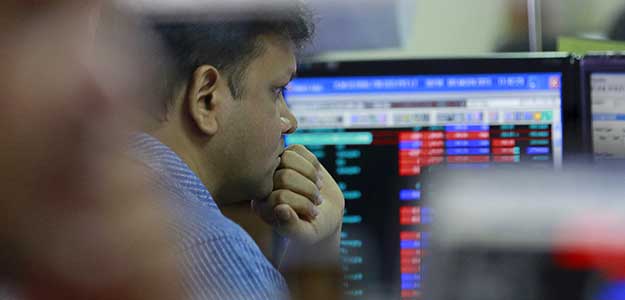 BSE Sensex and Nifty are likely to open lower, tracking losses in other Asian markets. The SGX CNX Nifty was down 0.34 per cent, indicating lower opening for Indian markets.
1) Indian markets are witnessing an exodus from foreign investors who sold a record Rs 16,877 crore worth of domestic stocks in August. On top of that, they sold Indian stocks worth nearly Rs 4,000 crore in the past four sessions.
2) The keenly watched US jobs report, which was released on Friday, failed to allay uncertainty over the timing of a Federal Reserve rate hike, a factor that has been weighing on global equity and currencies for a while.
3) Analysts say that Indian markets are likely to remain volatile till the crucial US Fed meet which is scheduled for September 16-17. An interest rate hike in the US could accelerate the selling from foreign investors who would like to park their money in US bonds.
4) Asian markets were mostly lower today on uncertainties over Fed rate hike and fears about China economy. Japan's Nikkei was down nearly 0.35 per cent while Hong Kong's Hang Seng slipped 0.30 per cent.
5) On Friday, Wall Street fell over 1.5 per cent on Friday, which also weighed on Asian markets today. US markets will be closed today for a holiday.
6) China markets, which reopened today after a four-day weekend, were flat today, with Shanghai Composite up 0.17 per cent.
7) China's top officials over the weekend at the G20 summit said that its financial markets are expected to remain stable and the renminbi is not on course for a long-term devaluation. They also said that fiscal spending will grow faster than expected this year. Finance Minister Lou Jiwei said that central government spending will rise 10 per cent this year.
8) China is headed for its slowest economic expansion in 25 years in 2015 and mainland markets have slumped 40 per cent since mid-June, sending global financial markets skittering.
9) The China Securities Regulatory Commission on Sunday that the country's markets were more stable and risks associated with high levels of leverage have eased following a period of high volatility.
10) Meanwhile, China has revised down its annual economic growth rate in 2014 to 7.3 per cent from the previously released figure of 7.4 per cent. The world's second-largest economy grew 7 per cent in the first half of this year from a year earlier – in line with the government's target for 2015, but recent downbeat data has raised the risk the government could miss the full-year growth target.
[souece:-NDTV PROFIT]