China court 'jails 24 people over $1.5bn financial scam'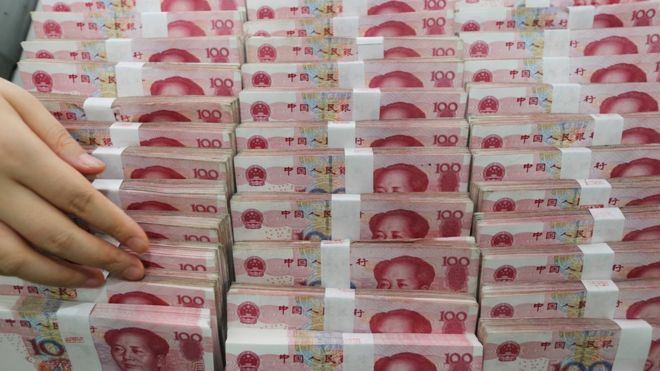 A court in China has sentenced 24 people to jail for raising more than 9.9bn yuan ($1.5bn; £1.07bn) through a scam, according to state media.
The scam saw hundreds of thousands of elderly people cheated of their money.
One man has been sentenced to life in prison, while 23 others have been given sentences of up to 14 years, state-owned agency Xinhua said.
The scam saw members of the public buy membership cards or fake loans that offered up to 47% returns.
Some 230,000 investors were cheated.
The court hearing in China's Guangdong Province was attended by a number of the victims.
"Many elderly victims who put their savings into the scam burst into tears at the trial," Xinhua reported.
"Some said they were attracted by the company's 'novel modes of financial services' and fooled by their fancy exhibitions."
One victim said she and her husband had lost all their savings.
"Their grand exhibition occupied six halls," one woman told Xinhua. "After attending it, I felt assured and decided to invest 700,000 yuan."
The court has frozen the accounts and seized the assets of those sentenced to jail, however, there are concerns the victims of the scam will not get their money back.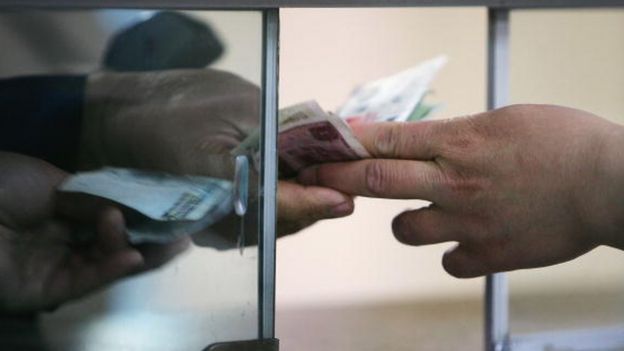 The ring leader, Jiang Hongwei, who received a life sentence, reportedly spent millions on luxury items and has "failed to disclose where other funds had gone", Xinhua said.
Beijing has been cracking down on financial fraud in the country.
Last month, Chinese authorities arrested 21 people involved in an online finance scheme which was suspected of defrauding 900,000 investors of about 50bn yuan ($7.6bn; £5.3bn).
The 21 people worked for Ezubao, a peer-to-peer lender widely described in Chinese state media as a Ponzi scheme.
It had been in operation for 18 months when it was shut down by police in December.
[Source:- BBC]