Consumer Inflation Picks Up For First Time In 4 Months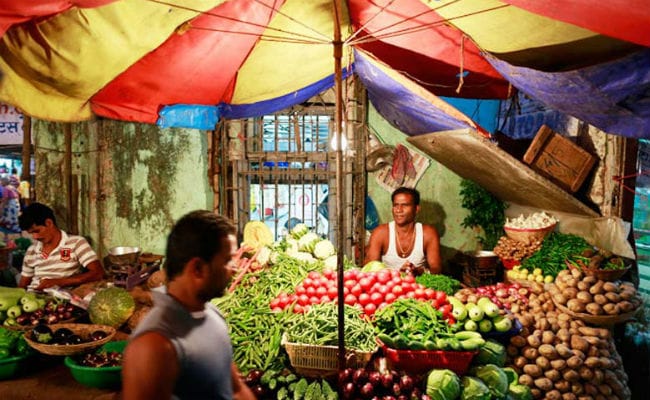 New Delhi: Annual consumer price inflation picked up in July after easing for three straight months as a decline in food prices abated, but it remained well below the Reserve Bank of India's central target. The consumer price index, the main policy target for the central bank, rose 2.36 per cent in July from a year earlier, data released by the Ministry of Statistics showed on Monday. The rise was faster than the 1.87 per cent forecast by economists in a Reuters poll. Inflation was 1.46 per cent in June – the slowest pace since government started releasing retail inflation data in January 2012 based on combined data for rural and urban consumers.
Analysts said rising inflation reduced the chances of another rate cut by the RBI, which has a central inflation target of 4 per cent.
"Policy rates have likely plateaued for now, with room for rate cuts requiring a sharp downward drift in core inflation or growth slump in FYH2," said Radhika Rao, group economist at DBS Bank.
Disinflationary pressures allowed the RBI to cut its main policy rate early this month by 25 basis points to 6 per cent, the lowest since November 2010.
It was the first easing by an Asian central bank this year. But the RBI retained its "neutral" stance and warned inflation could pick up again.
Bountiful rains
Bountiful monsoon rains this year are expected to deliver another bumper harvest, further dampening food prices, which contribute nearly 50 per cent of the consumer price index.
Retail food prices contracted for a third straight month, falling 0.29 per cent in July from a year ago, compared with a 2.12 per cent fall the previous month.
The wholesale price index rose 1.88 per cent in July from a year earlier, compared with an increase of 0.63 percent in July 2016, government data showed.
The RBI expects retail inflation could accelerate to 3.5 per cent to 4.5 per cent in October-December.
That contrasts with the view of the government's chief economic adviser, Arvind Subramanian, who argued last week that India was undergoing a structural economic shift that will keep inflation below 4 per cent through to the end of this fiscal year in March.
"It's too early to say if inflation in India is undergoing a structural shift," said Puneet Pal, head of fixed income at BNP Paribas Mutual Fund, adding that although inflation should stay below target, a short-term rise in food prices was a "caveat".
"I think the RBI is cautious, but not behind the curve when it comes to cutting rates."
["source=profit.ndtv"]