EU referendum: Cameron hopes of deal delayed as talks continue
David Cameron's hopes of getting a reform deal on Friday look in doubt as haggling continues at the EU summit.
European leaders have reportedly been told to book hotels as talks on a final text, planned for breakfast, slipped back first to lunch, and now to dinner.
Several EU nations are digging their heels in over plans to curb migrant benefits and change EU regulations.
The prime minster had planned to return to the UK to fire the starting gun on an EU referendum campaign on Friday.
He sounded cautiously optimistic on Friday morning, saying there had been "some progress" in marathon all night talks, which broke up at 05:30 GMT.
But stumbling blocks still remain after a day of one-to-one meetings and there is speculation talks will continue into Saturday.
The original aim had been to conclude the deal at an "English breakfast" meeting on Friday, which became an "English brunch", then an "English lunch" and has now been delayed to dinner, at 19:00 GMT.
Mr Cameron's plan had been to head back to London, with a deal in his pocket, for an emergency cabinet meeting at which he would commit the government to campaign for Britain to stay in a reformed EU. That would trigger the start of the referendum campaign and allow ministers who want Britain to leave the EU to speak out.
But Mr Cameron has now said there will not be a cabinet meeting on Friday although he added "one will be held if and when a deal is done".
Downing Street said the prime minister was "likely to have a number of further bilaterals including with the Danish PM, the Czech PM and the Dutch PM" before dinner.
A senior EU official said summit host Donald Tusk believed there was a "chance" of a deal over dinner but many issues remained to be resolved.
The BBC's Europe Correspondent Chris Morris said there was confidence "in the background" that a deal can be done on Friday or Saturday. EU leaders did not want to leave Brussels without a deal and face having to return for another summit, he added.
There are signs that some of the stark differences expressed on Thursday, at the start of the two day summit, are starting to narrow.
Poland's Europe minister Konrad Szymanski said a deal was "close", telling reporters: "We managed to have a compromise on many, many issues… but we still need more clarification, more guarantees to get the compromise which would be satisfactory for both sides. There's still some way to go, we need some hours."
Poland is among four Central European countries resisting a British demand for an "emergency brake" on in-work benefits for migrant workers to be in place for as long as 13 years.
France and Austria both voiced concern that Mr Cameron's demand for safeguards for non-eurozone countries, aimed at protecting the City of London from new financial regulations, might impede the development of the single currency.
---
Analysis

The ongoing tussle in Brussels has been seized on at Westminster by both sides in this debate.
Supporters of the prime minister say it underlines how fundamental the changes are the prime minister is seeking – in terms of curbing migration, safeguards for the City and an opt out from further political integration.
Opponents insist the difficulties show how resistant Brussels is to even modest reform.
Former cabinet minister and leading Eurosceptic Owen Paterson dismissed the talks as a sideshow, a pantomime.
Meanwhile, both campaigns are preparing for the possibility that a deal may not be done in time to hold a cabinet meeting later today – which may now have to be postponed until tomorrow.
Once that is held, however, ministers will at last be free to campaign on both sides of the argument – with a number of ministers opposed to Britain's membership expected to speak out over the weekend.
---
President Francois Hollande said France wanted "a financial regulation system which is valid in all parts of Europe" with no "right of veto" for individual countries.
Austrian Chancellor Werner Faymann said the UK must not be allowed to exercise "a blockade against genuine banking union or other deepening of the eurozone".
One UK official said: "Nothing is agreed until everything is agreed… what matters is that we get the right deal, it doesn't matter how long it takes."
An EU source spoke of five key areas where talks were on-going:
How the EU's binding treaties will be altered to make the changes
How many member states can trigger an "emergency brake" on migrant welfare
For how long a member state can impose restrictions on in-work benefits for migrants
Whether child benefit curbs can be applied retrospectively
Changing treaties to alter the principle of "ever-closer" union
Mr Cameron is thought to have rejected calls from the Central European nations, represented in the overnight talks by Czech prime minister Bohuslav Sobotka, for cuts in child benefit for offspring living overseas to be imposed only on new migrants.
Belgium – backed by France – proposed that the summit conclusions should state that any deal agreed this week is final and the EU will not come back with an improved offer if Britain votes to leave.
The move is designed to kill off the idea, backed by some Eurosceptics that a Leave vote would give the UK leverage to extract further concessions from the EU before a second poll.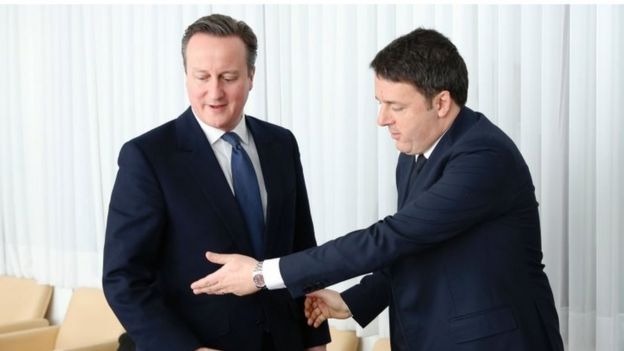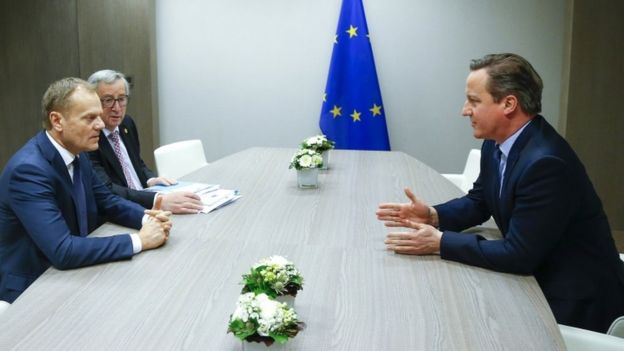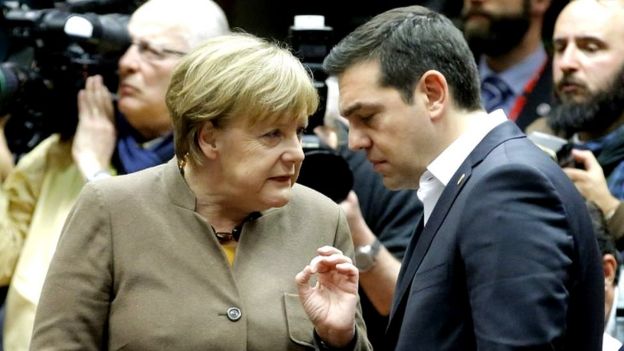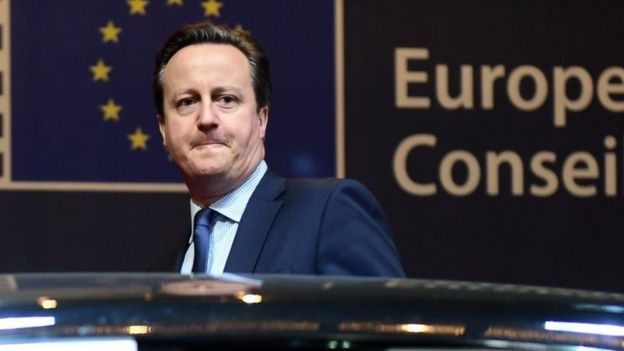 UKIP leader Nigel Farage said he expected Mr Cameron to come back with a deal from Brussels, as the other leaders would recognise how "embarrassing" it would be for him to return empty-handed.
But he added: "He hasn't asked for us to get back supremacy for our Parliament, he hasn't asked for us to control our own borders, he hasn't asked to reduce the vast daily fees we pay.
"We will be allowed – after he has come here like Oliver Twist and begged for concessions – to control migrant benefits for up to four years. I find the whole thing as a British person pretty shameful."
Labour leader Jeremy Corbyn said his party would be campaigning for Britain to remain in the EU – but he branded David Cameron's renegotiations "a theatrical sideshow, designed to appease his opponents within the Conservative Party".
---
What happens next?
Friday:
If David Cameron gets a deal, he will return to the UK and hold an emergency cabinet meeting – possibly on Saturday – to reach an agreed position on remaining in the EU. At this point, ministers who want Britain out of the EU will be allowed to speak out.
Mr Cameron may then announce the date of the UK's referendum, although he does not have to do so
Thursday 23 June:
Still seen as the most likely date of a UK referendum if Mr Cameron gets a deal in February (or the March EU summit) but he has until the end of 2017 to hold one.
[Source:- BBC]