Fines From Minimum Balance Defaults To Amount Rs. 2,000 Crore, Says SBI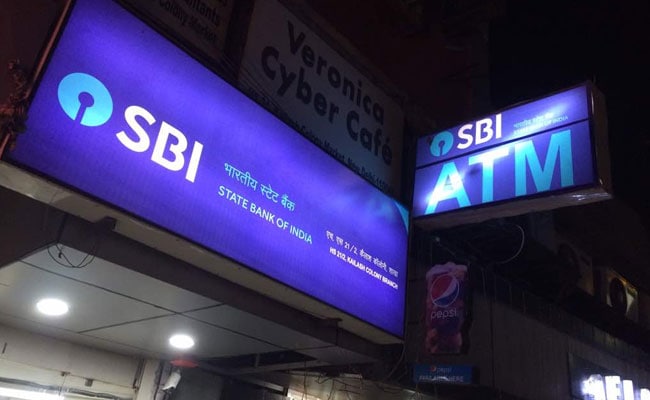 New Delhi: State Bank of India (SBI) expects to collect Rs. 2,000 crore as penalty on savings bank accounts which have failed to maintain a minimum balance, a sum which may be used to partly cover the costs incurred on the linking of accounts with Aadhaar. The recent directive of the government to link all savings bank accounts with Aadhaar by December 31 was a "very costly affair" as lenders were already facing high costs in maintaining such accounts and complying with the KYC (know your customer) requirement, says SBI Managing Director Rajnish Kumar.
To recover such costs, including its costs on ATMs and business correspondents, the bank expects to realise over Rs. 2,000 crore in the current fiscal from account holders as penalty for failing to maintain minimum balance in their savings accounts, he said.
"Maintaining savings bank accounts and complying with KYC requirement is not an easy task. Now the government has said that you have to link Aadhaar to each and every account by December 31. So I have to look at (SBI's) 40 crore (savings bank) accounts and it is a very costly affair," he told news agency Indo-Asian News Service.
According to the government's mandate, all existing bank account holders will have to submit Aadhaar card numbers to banks by December 31 this year, failing which the accounts will become invalid.
Kumar said that the process would add to the costs of banks as it involves a process and making changes in the IT-backend as well.
"It (Aadhaar linking) is a costly affair because you have to contact the customer, you have to do the process, you have to make changes in IT. There are costs associated with savings bank accounts," he said.
The largest public lender said it also invests heavily in technology requirement to take care of the transactions made in the savings bank accounts.
"For maintaining savings bank accounts, there are certain costs. We have to invest heavily in technology. Our cost on technology every year is very high and that is more to take care of the transactions in (savings) accounts," he said.
"The penalty realised, we will use it to recover our outgo on ATMs. On business correspondents (BCs) channel, SBI incurs a loss of more than Rs. 400 crore. We are incurring a cost of almost Rs. 2,000 crore on business correspondents channel and ATMs per year. At least we should be able to recover that (from the penalty)," he said.
From April 1, SBI made it mandatory for savings bank accounts in metropolitan cities to maintain Rs. 5,000 as minimum balance, Rs. 3,000 in urban areas, Rs. 2,000 in semi-urban areas and Rs. 1,000 in rural areas, failing which a penalty is levied.
He said that the rest of the penalty realised would go to recover the bank's other costs, including Aadhaar linking.
According to an RTI query, SBI realised Rs. 235.06 crore as penalty till June-end from more than 60 million savings bank accounts.
"Out of 27 crore (270 million) savings bank accounts which are required to comply with the minimum balance requirement, there may be about 20 per cent accounts that have not maintained the balance. We have given them enough time and notice. These charges were applicable from April 1. Those who couldn't comply, we recovered penalty in June," he said.
Kumar said that the bank is, however, thinking of exempting senior citizens' and students' accounts from such penalty.
"There is some feedback from senior citizens and students but by and large customers have accepted this. Whether we do make exemption relating to income group, or senior citizens or students, is under deliberation. We are now doing some analysis and we will take a call," he said.
In the normal course, review on such charges happens once in a year and is effective from April 1, but based on customer feedback, the review is expected earlier, the SBI MD said.
"Review is expected earlier than 2018. Nothing is cast in iron. We will also take into account the competitive situation in the market," he said.
SBI has a total of 400 million savings bank accounts, out of which 130 million are Jan Dhan accounts and Basic Savings Bank Deposit (BSBD) accounts which are exempt from minimum balance requirement and no charges are recovered from these accounts.
["source=hindustantimes"]