RBI Likely To Hold Policy Rate Till Fiscal Year-End: Kotak Institutional Equities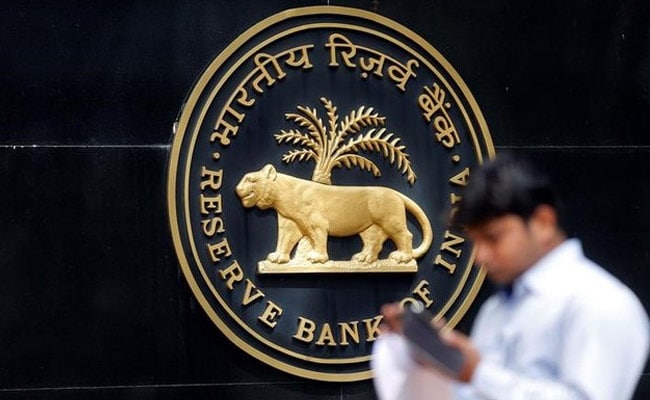 New Delhi: The Reserve Bank of India is expected to pause rate cuts for the rest of fiscal year 2017-18 as retail inflation is likely to tread higher towards 4.7 per cent by March, according to a report by brokerage firm Kotak Institutional Equities. Both CPI (Consumer Price Index) and WPI (Wholesale Price Index) inflation have bottomed out and retail inflation is inching towards 4.7 per cent and wholesale towards 3.6 per cent by March 2018, the report said. It further noted that the impact of the 7th Pay Commission Housing Rent Allowance (HRA) will further lend upside pressure to CPI inflation, a major factor for the RBI to decide its monetary policy stance.
"We expect CPI inflation to tread higher towards 4.7 per cent by March 2018 (4.3 per cent without HRA)," the report said.
Moreover, core CPI (excluding HRA) inflation is expected to remain tepid, averaging 4 per cent in this fiscal year compared to 4.7 per cent in 2016-17 underscoring the weak underlying demand pressures.
Retail inflation rose to five-month high of 3.36 per cent in August due to costlier vegetables and fruits. The consumer price index (CPI) based inflation was 2.36 per cent in July.
According to the domestic brokerage firm, the RBI is expected to keep on hold the repo rate for the rest of this financial year but might consider an easing in policy stance "if inflation surprises below the 4 per cent mark on improvement in food supplies amid good monsoon, imported disinflation due to INR appreciation and downward surprise on core inflation".
"We maintain our call for status quo on repo rate for rest of 2017-18 and remain watchful of the incoming data, especially given the recent slide in high-frequency growth indicators," the report said.
The RBI reduced the repo rate by 0.25 per cent to 6 per cent in August, citing reduction in inflation risks. The rate cut was the first in 10 months and brought policy rates to a near 7-year low.
The next RBI policy review meet is scheduled on October 3-4.
["source=hindustantimes"]