GST Council May Take Up Certain Tax Issues In August 5 Meet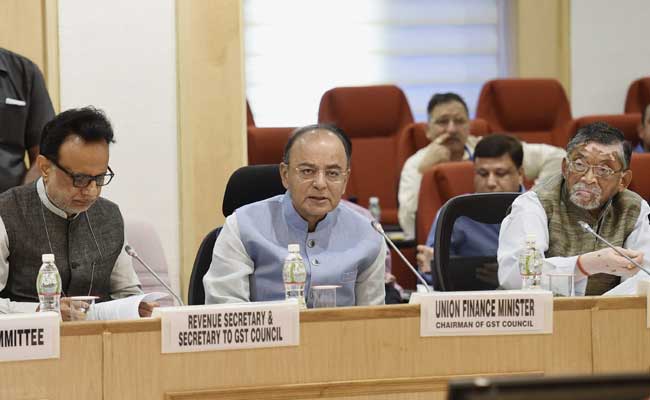 New Delhi: The GST Council at its meeting next month is likely to take up taxation issues raised by sectoral bodies along with a review of implementation of the new tax regime, according to a top official. Central Board of Excise and Customs (CBEC) Chairperson Vanaja Sarna also said the department is keeping track of revenue trends after the GST (Goods and Services Tax) rollout from July 1, but actual positions will be known after returns are filed in September.
The GST Council, chaired by Finance Minister Arun Jaitley and comprising state counterparts, will meet on August 5 to review implementation of the new tax regime.
"Different issues will be coming to the table (at the next Council meeting). Things that have been brought to our notice may be on the rules and the implementation. Maybe, even on rates," Ms Sarna told reporters on the sidelines of a Ficci event here.
Asked if concerns raised by the textile sector will be taken up, she said "possibly".
Certain textile traders have been protesting against the tax rate of 5 per cent on fabric under GST. They want the tax rate to be zero. Surat-based traders who have been protesting, however, withdrew the strike earlier this week.
"Whatever issues have been raised… will be taken up (by the Council). When you roll out something as mammoth as GST, I would say you will always find problems or issues probably coming in till six months or a year," Ms Sarna said.
Asked about revenues from Customs post July 1, she said revenue has been "good and buoyant".
Rolled out from July 1, GST is a uniform tax structure that replaces 17 different levies, including excise, service tax and VAT.
["source-profit.ndtv"]