GST, Weak Demand Pull Manufacturing Output Down: PMI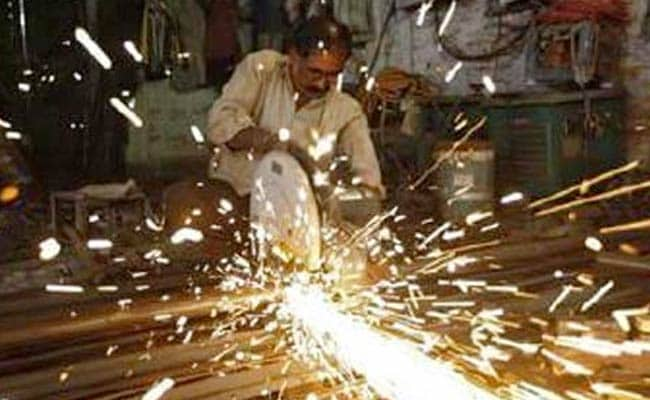 Mumbai: India's manufacturing sector's output declined last month due to the launch of the Goods and Services Tax (GST) and weak demand, a key macro-economic data showed on Tuesday.
The Nikkei India Manufacturing Purchasing Managers' Index (PMI), which is a composite indicator of manufacturing performance, stood at 47.9 in July from the index reading of 50.9 in June 2017.
An index reading of above 50 indicates an overall increase in economic activity, and below 50 an overall decrease.
As per the figures, the Nikkei India Manufacturing PMI was at its lowest mark in July since February 2009 and highlighted the first deterioration in business conditions in 2017 so far.
"Manufacturing growth in India came to a halt in July, with the PMI down to its lowest mark in almost eight-and-half years amid widespread reports that the sector has been adversely affected by the implementation of the goods and services tax," said Pollyanna De Lima, economist at IHS Markit and the author of the report.
"The reductions in output, new orders and purchasing activity were all the steepest since early-2009. The downturn was broad-based across all subsectors covered by the survey, with output scaled back among firms in the consumer, intermediate and investment goods categories amid falling order books."
According to the Nikkei India Manufacturing PMI report, downturn was widespread across three broad areas of manufacturing, with intermediate goods producers being the worst affected.
The report pointed out that "incoming new work" dropped for the first time in the year-to-date period and at the steepest pace since early-2009.
"The weakening trend for demand, relatively muted cost inflationary pressures and discounted factory gate charges provide powerful tools for monetary policy easing, which has the potential to revive economic growth," the IHS Markit economist said.
"Upcoming PMI releases will show whether underlying conditions remain on the downside or if July's contraction was a temporary blip. Goods producers foresee the latter, with panellists widely commenting that a lack of clarity regarding tax rates caused confusion among suppliers and manufacturers themselves when agreeing on prices."
On the bright side, the report added that 12-month outlook for output remained positive in July, with companies expecting more clarity regarding the GST to support growth.
["source-profit.ndtv"]