Home improvements: the essential guide to getting it right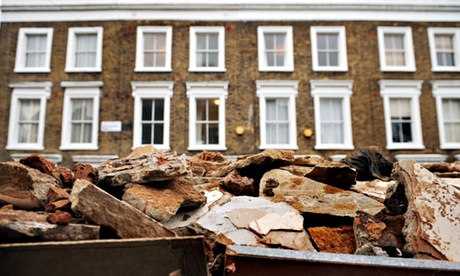 The nights may be drawing in but up and down the country it's the time of year when many families start sketching their plans to transform their home – from small projects such as replacing windows and doors, through to conservatories, loft conversions and large-scale extensions. But before you start knocking through walls, or chucking out chimneys, follow our guide to making home improvement a success – and how much you should pay.
Do you need help?
The first question to ask is, do you need professional help? Not because, in the middle of your building project, you may end up questioning your sanity – but because failing to involve the appropriate professionals from the outset could cost both time and money.
An architect or a planning specialist can help you get planning permission when you would otherwise struggle, and a structural engineer will ensure you don't damage your building.
The Architects Registration Board has a searchable database of 34,000 professionals around the country at arb.org.uk. The Royal Institute of British Architects (which, unlike ARB, is not compulsory for architects) also has a "find an architect" service at architecture.com. Try istructe.org to find a structural engineer.
You may also be legally obliged to hire a party wall surveyor if your building work affects a shared wall or is within six metres of your neighbour's foundations.
Do you need permission?
If your project can be designed to fall within your permitted development rights, no planning application should be required. However, you do not have standard permitted development rights if you live in a conservation area, listed building or a flat. If you're a leaseholder, you'll also need to check whether your lease allows you to carry out the proposed works without permission from your freeholder.
New windows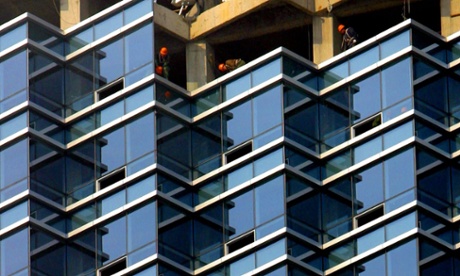 Permitted developments rights: Any works to enlarge, alter or improve a house must be sympathetic to the existing building. This means the materials you use should be of a similar appearance to those already visible from the outside of your home, but they do not need to be exactly the same.
To protect your neighbours' privacy, there are strict rules governing upstairs windows on the side of a house. Also, when you replace the glass, you must ensure the glazing complies with building regulations on thermal performance and safety, such as air supply, means of escape and ventilation.
Tradesman's top tip: Use a registered window fitter (such as a member of Fensa, BM Trada, Certass, Certsure and Stroma) who can self-certify their work without involving local authority building control, says DHV Architects.
Budget: Billy Heyman, MD of BTL Property Ltd, a south-west London building company, quotes £360 a square metre for PVC windows and at least £840 a square metre for a hardwood sash or casement window, plus £240 labour to fit each window. However, Shane Derry, from Harrogate-based builders Derry Construction says it costs just £100 to £120 to fit a window in north Yorkshire.
Painting and decorating
Permitted development rights: You do not need to apply for planning permission for repairs, maintenance or minor improvements, such as painting your house. Cladding should be of a similar appearance to the materials used in the construction of your house.
Tradesman's top tip: If decorating outside, "Be aware of the hidden costs of decorating, such as scaffolding and parking bay suspensions," says Robert Maxwell, spokesman for Maxwell & Company Architects. "Windows and doors may also require rubbing and sanding down prior to painting."
Budget: "Work on the basis of £10 to £15 a square metre for internal or external decoration, plus around £5,000 for a scaffold for three to four months," says Ben Copper, of Nutshell Construction, based in West Sussex. At the other end of the country, Derry says external decoration of an average three-bedroom semi should cost approximately £1,500 to £3,000, plus £1,200 for a six-week scaffold.
Turning a front garden into a driveway
Permitted development rights: You don't need planning permission if the driveway uses permeable (or porous) surfacing which allows water to drain through, or if the rainwater is directed away to drain naturally.
However, you do need permission if you're covering a surface of more than five square metres with a traditional, impermeable material that does not allow the water to run to a permeable area.
"Rather than turning the whole of a front garden into a driveway, designate an area as a rain garden instead," says Peter Burks, spokesperson for garden retailer Potterandrest.co.uk. "A rain garden is a depression which allows rainwater to run from an impermeable surface where it can be slowly soaked into the ground or flow to a drain. The area could be planted up with moisture-loving plants such as ferns."
Tradesman's top tip: You need to get permission from your council to drop your kerb and "if permission is granted, you must pick tradesmen who have the correct insurances and qualifications to carry out public highway works", says Thomas Houghton, a Trustmark-registered landscape gardener.
Budget: The typical price is £150 to £200 a square metre for materials and labour for a permeable driveway. This can drop to as little as £50 a square metre for a non-permeable surface.
Building an extension
Permitted development rights: Your extension must not exceed 50% of the original land belonging to the house, or extend more than three metres beyond the rear of the original house (or by four metres if it's a single-storey extension of a detached house).
There are also rules about the maximum height and the materials you must use. Dayle Bayliss, a chartered surveyor, recommends checking the government's Planning Portal website before you start your project.
"It's a good starting point. There's an interactive house that gives you some typical projects and mini guides about building regulations and planning permission."
If you want to build a bigger single-storey extension – up to eight metres beyond the rear of your home – you may still be able to do so without planning permission, under the neighbourhood consultation scheme. This is only in place until 30 May 2016. Under the scheme your neighbours will be invited to object to your plans (and then the council can refuse approval), but if they fail to do so within 21 days the development can go ahead.
Tradesman's top tip: "Labour costs represent between half to two thirds of the budget for a typical extension," says Michael Holmes, editor-in-chief of Homebuilding and Renovating magazine. "Do some of this work yourself."
Budget: "A basic extension will range from £1,050 to £1,450 a square metre," Holmes says. "A more individual extension with bespoke features will cost £1,450 to £1,850 a square metre."
Building a conservatory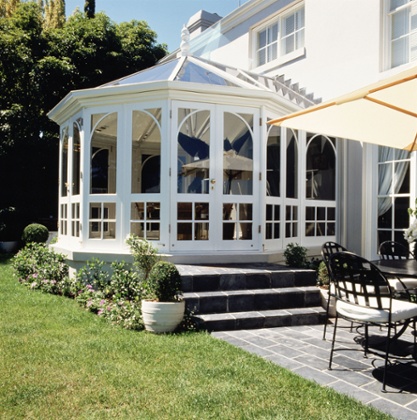 Permitted development rights: Unlike an extension, a conservatory does not need to match the materials of the existing building; otherwise it falls under the same planning regulations as any single-storey extension.
Tradesman's top tip: "A conservatory doesn't have to comply to any thermal performance criteria when there are thermally-efficient doors between the conservatory and the home," says Rebecca Clayton, of architectural glazing company IQ Glass.
Budget: Prices vary from £6,000 for a small "off-the-shelf" PVC conservatory to £80,000 for a bespoke orangery.
Loft conversion
Permissions: Planning permission is not required to increase the size of your loft if you only extend it outwards from the plane of your roof by up to 50 cubic metres in a semi-detached or detached house (or 40 cubic metres in a terrace) – as long as you set it back at least 20cm from the eaves. You are not allowed to build a dormer facing the street, or to alter the roof under your permitted development rights, and materials used must be similar to those used in the existing house.
Seek advice from Natural England if you have bats living in your loft as they are a protected species. You will, however, need building regulations approval to ensure the loft is structurally strong enough and sound insulated, and there is safe escape from a fire. This could force you to take expensive fire-proofing measures throughout the house, such as enclosing any open-plan staircase to the front door.
Tradesman's top tip: Install a sprinkler system in the open plan ground floor and along the escape route from the loft. "This can save you a protracted argument with the building control officer over the extent of the required fire safety works – and, more importantly, save your life in the event of a fire," says Derry.
Budget: A typical conversion costs £900 to £1,400 a square metre, says Holmes, but this can easily rise to £400 a cubic metre depending on the design.
How to finance it
Once you've worked out how much your project will cost, you need to consider how to finance it. If you have savings, make your purchases with a cashback or rewards credit card and then pay off the balance in full. This will give you extra consumer protection on purchases over £100, as well as netting you some rewards or extra cash.
Similarly, instead of taking out a loan, consider using a 0% on purchases credit card where possible.
The market leader, Halifax, currently offers up to 20 months interest free on purchases, or you can get 33 months interest free on balance transfers from Barclaycard with a 3.5% transfer fee. These credit cards are likely to beat any "interest-free" or low-interest loan from a supplier.
Alternatively, you could take out a market-leading five-year personal loan from the AA or Sainsbury's for £5,000 at 5.4% APR, which would cost you £95 a month and £716 in interest, or borrow £10,000 from Sainsbury's at 4% APR, which would cost £184 a month and £1,049 in interest. It may also be worth considering a peer-to-peer lending site, especially if you'd like to be able to overpay.
A final option is to remortgage. Most lenders will allow you to release equity from your home for home improvements. Just be aware that, by spreading your debt over a longer period, you will pay more interest.
[ Source :- Theguardian ]