Logistic Tips for Growing Businesses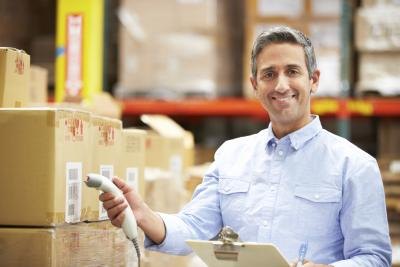 The success of your business will be measurable: you will have your reports and bank accounts that show you just how well you are doing against your forecasts. You will be able to track each department's successes and identify areas that need more focus to progress to the levels that you know can be achieved. Selective recruitment, ongoing training for employees, and a savvy marketing team can carry you through to accomplish your goals and objectives. You will have strategies to develop your sales, your marketing, and your products; yet one area that is often neglected to be prioritized is your business's logistics.
Your business's logistics should be high up on the list of strategies that are core to your business, no matter what size of business you have. In its simplest terms, logistics are about the transportation of goods to consumers, but this oversimplifies the process, and by assuming this position, you are missing out on the potential to make a profitable long-term impact on your business.
Your Logistic Goals
What goal do you want your logistics to satisfy? You need to define exactly what you want your goal to be. Of course, it must support your overall business goals, but if you want the speed to market to be your goal, your strategy will be very different to that of one that has the goal to be low-cost. Once you have identified the goal, you can then articulate it into a strategy that will help you achieve it.
Your Product
Think about your product. What are the raw materials you are going to be needing? Where are they coming from, and where is your market located? In this digital age, it is more than likely that your customer base is going to be further afield than just local, and your raw materials maybebe sourced from anywhere on the globe. Choosing the right location for your growing business is your main concern.
Location
Look at where your competitors are based. You may know that the majority of their customers are based in and around town X, have a look at a map and you will be able to identify the transport routes that their trucks will take, and you will be able to figure out the gaps in the areas that are not serviced by them. By locating your business in an area that enables you to reduce your transport costs, you will be able to drive down the product costs which will be more appealing to their customers. If the cost of transporting the raw materials is greater than transporting the end product, think about whether it would be more economical to be located nearer to the source.
By thinking about the logistics of your business, you can gain a competitive advantage over your competitors, and one that is impossible for them to duplicate. You need to think outside of the box and take a nontraditional approach to your product movement, and the necessary coordination of supply and demand.
The Trucks
You need to think about the speed of your truck docking. While trucks are dormant, it costs you money. Truck turn times have a huge impact on the tactical and operational planning of the transport of your goods. The processes that you develop must ensure that the time spent unloading, and loading cargo is kept to a minimum. Consider that the turn time for pallet bearing wholesale trucks is between 10 and 30 minutes, and between 30 and 90 minutes for retail deliveries. You need to plan to have the staff and equipment available to speed up the truck turn times.
The trucks that are used should always be well maintained, and it is the law to have pre and post trip inspections to ensure the safety of not only your driver, but the public and the cargo too. Brake failure, worn tires and cargo being improperly loaded are the main causes of truck accidents. You do not want to be responsible for any accidents, and have to answer to a case against you by grieving families who have instructed a truck accident lawyer.
The Warehouse
You need to think in advance of the most efficient way to get your products out of the door. You have a big space filled with products ready for picking orders. You need to have a streamlined work process to ensure that the orders are pickedin the most efficient way – and this means that you have to try to reduce the number of steps that your employees have to take to fulfill their role.
Ensure that employees have access to mobile printers. Use technology to make their life easier. If products are prepackaged and ready to go, employees can print a shipping label as soon as the item is scanned. There should be no need for them to keep going back and forth to an office. This wastes their time and reduces productivity.
Ensure that warehouse operatives can place items straight into the prelabelled shipping box.
Know your staff. If you know that certain members of the team are fast pickers, strategically place them so that they are in separate aisles, and near the shipping station. You do not want congestion and bottleneck to slow down the process.
Have a pre-shift meeting. At the start of each shift hold a morale boosting meeting to keep your staff aware of the day's goals. You may use this opportunity to introduce incentives to reward individuals for their hard work. It is also the time to remind people of the health and safety guidelines that your business adheres to. Nowadays there are more demands on employers regarding legislation, and you need to be on top of laws, both State and National to ensure that you are compliant.Healthy and happy staff are the most productive.
To guarantee the success of your logistics strategy, all departments must be consulted in its development, and communicated with throughout the process of review. A strong delivery of the logistics strategy will inspire confidence in the business, for colleagues and customers alike.