Mixed end for European markets after volatile day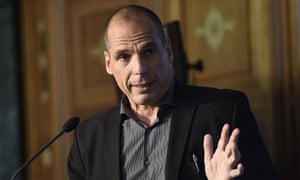 Weakness in the fixed income market, notably a plunge in German 10 year bond prices, as well as Federal Reserve chair Janet Yellen's comments that equity valuations were "quite high" sent European markets tumbling in early trading. But with oil prices slipping back after European stocks rose, there was a revival in both equities and bonds. A rise in US markets also helped sentiment. German bond yields are currently slightly down on the day at 0.58%, while most markets ended in positive territory. An exception was the UK, which was also affected by election jitters as voters went to the polls in what appears to be the closest contest for decades. The final scores showed:
The FTSE 100 lost 46.79 points or 0.67% to 6886.95 having fallen as low as 6810
Germany's Dax added 0.51% to 11,407.97
France's Cac closed down 0.29% at 4967.22
Italy's FTSE MIB rose 0.8% to 22,841.92
Spain's Ibex ended up 0.15% at 11,180.3
The Athens market added 3.01% to 841.54 on hopes of a deal to avoid Greek default as talks with creditors were set to continue on Friday and over the weekend
On Wall Street the Dow Jones Industrial Average is currently up 113 points or 0.63% after better then expected weekly jobless claims.
On that note, it's time to close up for the evening. Thanks for all your comments, and we'll be back tomorrow.
["source-theguardian.com"]