Petrol, Diesel Prices Cut Sharply On Lower Global Oil Rates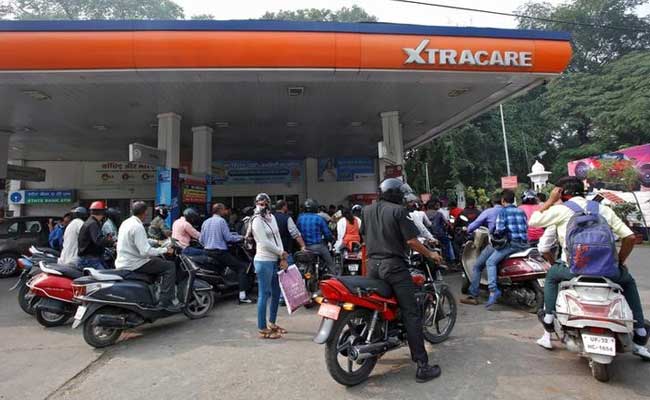 Petrol price was lowered by Rs. 2.16 per litre while diesel rate was cut by Rs. 2.10 per litre on Monday. Revised rates will take effect from midnight, Indian Oil Corp. – the country's largest fuel retailer – said in a statement. Fuel prices were last revised on April 30, when diesel was made more expensive by 44 paise per litre and petrol dearer by 1 paisa per litre.
After Monday's revision, petrol will retail at Rs. 65.32 in Delhi, Rs. 74.72 in Mumbai, Rs. 68.26 in Chennai and Rs. 68.21 in Kolkata, Indian Oil said. Diesel will retail at Rs. 54.90 in Delhi, Rs. 60.47 in Mumbai, Rs. 58.07 in Chennai and Rs. 57.23 in Kolkata, the company added.
"The current level of international product prices of petrol and diesel and INR-USD exchange rate warrant decrease in selling price of petrol and diesel, the impact of which is being passed on to the consumers with this price revision," IOC said in a statement.
Petrol and diesel rates are de-regulated in India, which means they are linked to market rates.
Oil marketing companies Indian Oil, Bharat Petroleum Corporation and Hindustan Petroleum Corporation, which own more than 95 per cent of the nearly 58,000 petrol pumps in the country, revise the rates every on the 1st and 16th each month based on global oil prices and the foreign exchange (forex) rate.
From May 1, petrol prices in five cities – Chandigarh, Jamshedpur, Puducherry District, Udaipur and Vishakhapatnam – are being revised on a daily basis. State-owned fuel retailers have launched a pilot project for daily price revision in these cities, in a move aimed at aligning the rates with global crude prices ending the practice of fortnightly revisions.
["source-ndtv"]