SBI Bank Account: Here Are More Ways To Transfer Your Money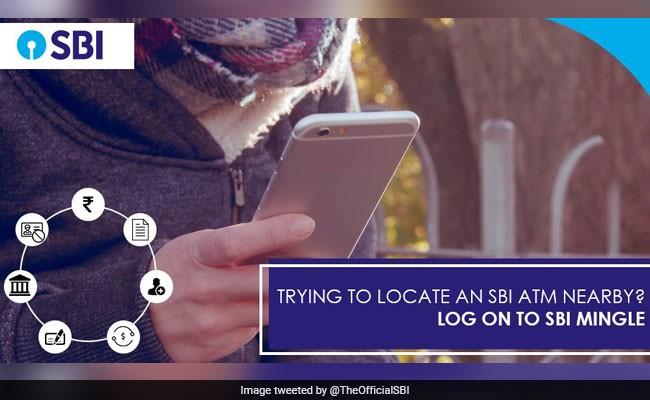 SBI or State Bank of India is offering a new facility that helps customers transfer money using their accounts on social media sites Facebook and Twitter. Users can "conveniently transfer funds" by logging on to SBI's app 'Mingle'. This was said by India's largest bank SBI on microblogging site Twitter. SBI had in July 2016 launched the SBI Mingle app, allowing its customers access various banking services via these social media platforms. The SBI Mingle app is available on Google Play for Android mobile users.
What is SBI Mingle?
SBI Mingle is a social banking application that enables SBI customers to perform basic banking activities through the bank's official Facebook page, the bank said.
sbi mingle 650 400
The SBI Mingle app is available on Google Play for Android mobile users
How to use Mingle
SBI customers need to register through a simple one-time process using either their account number or their ATM/Debit Card details.
Who can use Mingle?
Using SBI Mingle, SBI customers can do a host of banking services on their preferred social platform (i.e. Facebook and Twitter) at their own convenience.
Which all tasks can I perform using SBI's Mingle app?
Upon completing the registration process, the SBI customers can perform a variety of tasks using the Mingle app. Some of them include:
Balance enquiry of accounts
Obtaining a mini statement
Transfer money – within and outside SBI
Request for cheque book
Blocking of ATM Cards
SBI customers can perform a variety of tasks using mobile app Mingle
FACEBOOK
Users need to access SBI Mingle from the Official SBI Facebook Page. "Once the access to the page is established, users need to register and then Sign in, in that order…User will need to enter Password every time to access the application," SBI said on its website.
How to register
Once logged into Facebook, customers can register with the Mingle app in two ways – through debit card and through account number. "The application password is only for the SBI Mingle Application use, wherein user has to login into SBI Mingle Application using this password only," a document available on the SBI website said.
How To Transfer Money Using Facebook
Using the SBI Mingle app on Facebook, users get three options to make a funds transfer: 'Own accounts within SBI', 'Other accounts within SBI' and 'Accounts outside SBI'.
For example, a customer can select the account number and beneficiary from the drop-down list, enter transfer amount and press 'Submit'. After the user confirms the details, he or she will receive a success message in the next page after the amount entered is transferred to the desired account.
Other features being offered via the Mingle app include blocking of debit card. For this, customers need to select the account number in the app and submit a reason (lost or stolen) for opting to block the card. On submitting such a request, the customers will "get a message on the screen saying 'Block Debit Card / ATM Card refer-ence Number is : XXXXXXXX'," according to SBI. Customers can also request for a cheque book using the Mingle app, it said.
TWITTER
SBI Mingle hash-tag banking is also available on Twitter which enables you to perform banking activities through SBI's official Twitter handle using direct messages, SBI said on its website. "To get started, you need to follow @TheOfficialSBI on Twitter and perform a onetime registration process. A registered user can use the following available facilities."
One can use the hash-tag "#Help" to get instructions for registration process, the SBI website said. Some other hash-tags include "#SBIBal" for knowing the available balance for an account, "#SBITxn" for last five transactions, "#SBITrf" for initiating a money transfer request, and "#SBICHQBook" for getting a cheque book sent to the registered home address or home branch.
The SBI website has given a list of hash-tags you can use for availing the Mingle features on Twitter:
sbi twitter mingle
"State Bank of India never asks to reveal your OTP/user id/password/Password no etc through phone call/SMSes/e-mails. Please do not respond to any such phone call/SMSes/e-mails. Any such phone calls/SMSes/E-mails asking you to reveal your login credentials or One Time Password (OTP) could be an attempt to withdraw money from your account. NEVER NEVER share these details to anyone," said the banking major, which unveiled a new brand identity last month after merging its operations with six other banks.
Meanwhile, SBI said last month that the number of users for its another mobile wallet app – State Bank Buddy – crossed the 10 million mark. Customers can send money, view bank statements, recharge mobile phones and set-top boxes, book movie tickets and shop online using the Buddy app.
["source-ndtv"]