Should I Go For A Career In Nursing?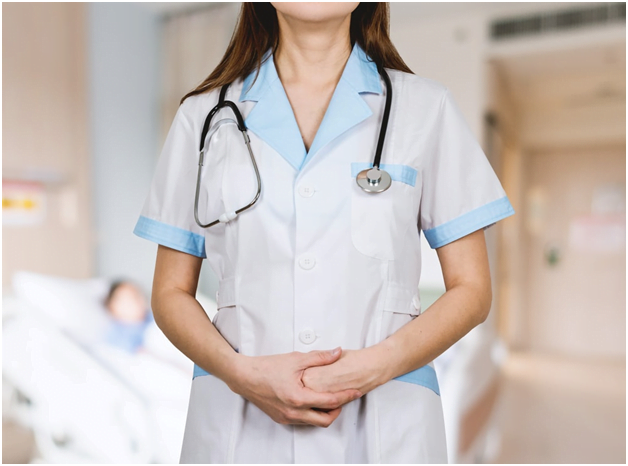 To be a nurse is a noble act as it involves serving those patients who need care because they are sick or unable to move and do things on their own. A nurse has to maintain the records of the patient, give medications on time, and ensure that the patient and their loved ones feel at ease in the hospital, clinic, or the patient's home. If you love to help people in their hard times and are interesting in serving in the healthcare sector, then register yourself with the top nursing recruitment once you finish nursing school. The following are the reasons why you should go for a career in nursing.
Nursing degree programs can be found everywhere
Some academic programs may seem difficult to find or obscure, universities and colleges offering nursing degrees can be found anywhere in the world. A nursing student can find the programs in every country, every state, and a minimum of one nursing degree in each metropolitan area.
Nurses make a huge difference
A nurse saves the lives of the patient almost every day. They not only monitor the patients but also ensure that the patients are receiving all the care they require. Nurses also often volunteer in their communities in order to promote public health.
Financial aid opportunities
People who want to go for nursing but cannot afford the fees may consider looking for financial aid opportunities and scholarships. Colleges, nonprofit organizations, universities, professional organizations, and companies offer funding to those who are willing to serve the patients selflessly. This way, one can become a nurse without worrying about the debt.
Online nursing degrees
Many higher education institutions are offering online nursing degrees, which work as a great option for those who cannot enroll in a traditional degree program. A nursing student may have to work full time or take care of their family, and online nursing degree programs enable them to study while fulfilling their duties.
Job satisfaction
Being a nurse and the ability to serve those in need is an act of nobility. A nurse cleans the wound of patients, feeds them, gives them medicines, helps them change clothes, keeps their spirits up, and does numerous things to help the patient during their recovery process. A nurse may also assist an elderly person who cannot to anything on their own. Doing these things is very satisfying for the nurse. Even the community offers nurses immense respect, which further increases their job satisfaction.
Enter workforce quickly
A nursing student can go for the conventional path and invest 4 years in their nursing course, or they may take up accelerated programs to help them get degrees in two years. A nurse may also choose associate diploma or degree in nursing, which takes up to 3 years to complete. And once a person completes their program, they can easily start working anywhere they wish to.
Various choices
There are multiple specialties in the medical field and nurses are required to work in all areas. So, a student can opt for concentrating in a specific areaon the basis of their interests. They may choose to work with the babies as neonatal nurse practitioners or midwives, or they may work in anesthesiology, gerontology, and other options.
Job stability
The number of hospitals is rising each year. This means that the demand for a nurse will never decrease. Furthermore, the life expectancy of the elderly is increasing, which implies people live longer lives. An elderly patient may lose their ability to perform everyday chores and need the assistance of a nurse of the same. So, the demand for a nurse will never decrease.
Career advancement opportunity
Nurses may gain promotions via professional development, advanced degrees, and continuing education. Nurses with graduate degrees may become nurse anesthesiologists or nurse practitioners. These positions offer nurses lucrative salaries and much more autonomy. A nurse can even become nurse administrators if they take on the leadership position.
Flexible schedule
The schedule of a nurse may differ but generally, a nurse work for twelve hours three days a week. Healthcare institutions value the physical well being and alertness of the nurses and so, they avoid overworking them. A nurse can even swap their shifts with a coworker in case of emergencies.
Conclusion
A nurse has to remain strong yet gentle enough to support the patient and their loves ones in tough times. A nurse always has to keep calm and maintain a smile on their faces. Also, a nurse needs to be alert and efficient all the time. However, nursing as a career option is quite fulfilling in terms of job satisfaction, pay, and flexibility, and respect offered. There is an immense prospect for growth and career advancement opportunities because there are various fields a nurse can work in and varying positions.