Singaporean Bank DBS Finally Gets WoS Licence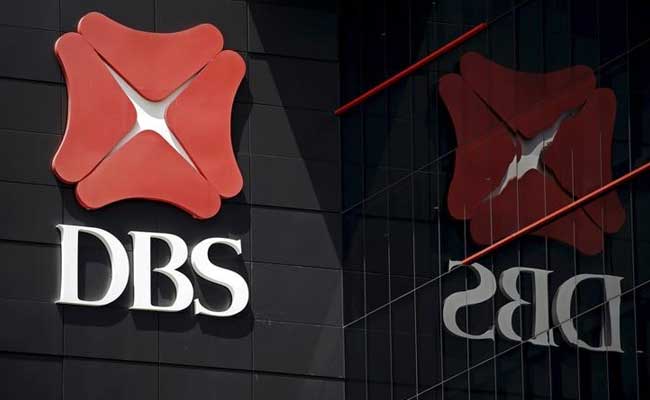 Mumbai: Three years after it applied to turn itself into a wholly-owned subsidiary (WoS), Singaporean lender DBS on Monday said the RBI has given it the nod, which will help it do away with growth constraints it faces here. "We've been given in-principle approval by RBI for our WoS here. We've been waiting on this for sometime," DBS Group chief executive Piyush Gupta told reporters.
Stating that DBS will now be able to concentrate on its chosen fields of growth, Gupta said, "Our business here has been constrained by the lack of branch presence."
The bank, which has 95 per cent of its book coming from large corporates, will be focusing on Small and medium-sized enterprises (SMEs), supply chain financing, trade finance and retail consumers, he said. Gupta said globally, retail and SMEs account for 50 per cent of its book and it would like to take it to the same level here as well over the medium term.
At present, the bank has only 12 branches in the country and nearly 1.5 million customers, who are majorly derived from a prepaid mobile wallet. The bank, which was targeting to convert itself into a WoS by March 2016, has not been adversely impacted by the delay, he said, specifying that it used the time to clean up its asset book of the stress.
"Even though we are one year behind, it isn't all bad as the overall macroeconomic environment here has not been that conducive to put in a massive growth agenda," he said.
At present, it has only one account in the list of 12 mandated to be dealt under the insolvency code and up to four in the speculated list of 40 troubled accounts named by the RBI.
Gupta, who was here to open a new headquarter in Nariman Point for its India operations, however, asserted that the country presents a lot of promise for growth. The bank was the first one to apply to turn itself into a WoS and now becomes the second to get the in-principle nod after State Bank of Mauritius.
The Dutch lender ABN Amro, too, had applied for the same. Under the norms, DBS has one-year to apply for the final licence, but Gupta sounded confident of getting it in six to nine months.
"It is an approval, but we've to go through the legal formalities to convert the branch into a subsidiary," he said, adding the changes including some amendments in laws will be required before it converts into a WoS.
Since the 2008 global credit crisis, RBI has been wanting foreign banks to operate as a WoS, which will insulate the local operations from any difficulties which the parent may face. In May 2013 RBI issued the final guidelines that mandates any new entrant after August 2010 to seek WoS licence and those with 50 or more branches also to do so after 2020.
The RBI feels that the branch model exposes foreign banks to risks if their parents face some troubles in home markets. And since then RBI has adopted a 'carrot and stick' approach to make then comply.
Lack of clarity on possible tax liabilities was among one of the oft-cited impediments by foreign lenders, but Gupta said he has been given to understand that there will not be any capital gains tax outgo.
There are close to 100 overseas banks operating here but only three–StanChart, HSBC and Citi–have around 50 branches though they have been downsizing.
"Most foreign banks are reluctant to go the subsidiary route because of corporate governance requirements," he said.
Gupta also dismissed notions of the mandatory priority sector lending requirements being an impediment, saying it is a question on whether a bank wants to scale up or not as all those with over 20 branches have to comply with PSL.
There will be "hassles" like having a board with sufficient number of representation of Indians, support staff which will have to be met, he said, adding these are not a financial burden. The cost to income ratio may go up as the number of branches increases, he said.
The bank, which was planning to increase its network to 75 branches in five years, may tweak the strategy with a focus on smaller points of presence because of the new
definitions of what constitutes a branch, he said.
The five-year time-line may be advanced and it will decide on the strategy in the next two months, Gupta said, adding that the bank would like to have a presence in top 90 SME clusters. But it will not put up many ATMs. Instead it will rely on peers in the national network for the same.
DBS has its mobile wallet Digibank with nearly 1.5 million customers, he said, adding that over a fourth of them have converted into having full-fledged saving accounts.
["source=profit.ndtv"]