Tax Officials Find Secret Letter On The Gutka Scam In Sasikala's Room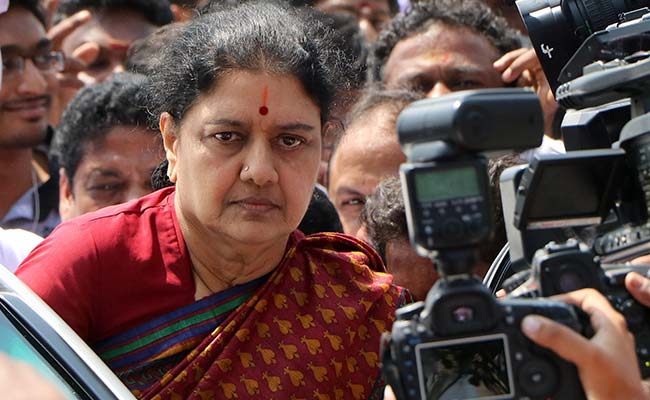 CHENNAI: 
 The Income Tax department has told the Madras High Court that its confidential letter seeking action against those involved in the 
gutka
 scam in Tamil Nadu was seized from a room occupied by expelled AIADMK leader Sasikala in the Poes Garden residence of Jayalalithaa.
This information was disclosed in an affidavit submitted today by Principal Director of Income Tax, Chennai, Susie Babu Varghese on a public interest litigation (PIL) filed by DMK MLA J Anbazhagan for a CBI probe into the alleged scam.
Alleging that a state minister and high-level state and central government officers, including police officials, were involved in the scam to "facilitate" sale of banned 'gutka', which is a tobacco product, the PIL contended that the CBI alone can conduct a thorough and impartial probe in the matter.
According to the affidavit, the then principal director of the I-T department had on August 11, 2016 written a letter to the Tamil Nadu Chief Secretary and the Director General of Police in connection with the scam.
The letter was addressed to both of them, with copies of the relevant accounts from the seized materials, it said.
Copies of extracts of sworn statements recorded from Madhava Rao, a partner in the gutkacompany allegedly involved in the scam, evidencing payment to various parties connected with the state government, were also enclosed with the letter.
The letter had requested necessary action against the persons concerned, Varghese said in the affidavit.
It further said that during a search conducted by the I-T department on November 17, 2017 in the rooms occupied by Sasikala in Veda Nilayam, a note dated September 2, 2016 and signed by the then DGP addressed to the then chief minister Jayalalithaa enclosing copies of the confidential I-T letter was found and seized.
This apart, in the sworn statement, Mr Rao had stated that the payments were made to various officials and explained that the abbreviation of 'HM' and 'CP' in the diary seized from the firm denotes health minister and commissioner of police respectively, the officer said.
"Madhava Rao in his sworn statement has said that he had paid Rs. 56 lakhs to the health minister between the period April 1, 2016 to June 15, 2016 for incidental expenses incurred for running the business of manufacture and sale of gutka which is not legally permitted in Tamil Nadu," the affidavit read.
I-T sleuths had conducted searches in the office block and a room occupied by Sasikala, currently serving a prison term in a corruption case, at the Poes Garden residence of Jayalalithaa 'Veda Nilayam' following inputs.
Jayalalithaa was admitted to a hospital in Chennai with complaints of fever and dehydration on September 22, 2016 and died on December 5 that year.
["Source-ndtv"]