Test ride: road bikes from web-only companies Canyon, Rose and Planet X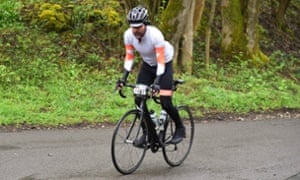 In this era of internet shopping we buy a lot of things without seeing them first. Books, electronic gizmos, even clothes and shoes. But bikes? Can you really decide on a bike – especially a flashy carbon fibre-framed one costing north of £1,000 – without first having a test ride?
The answer is yes, and a lot of people do. There's a few reasons. Firstly, if you already own a bike of roughly the same style you can compare the frame dimensions and angles and have a pretty good guess at what might work. Also, the fiddly elements – stem length, saddle adjustment etc – can be amended or swapped without too much fuss. Then, as with most internet shopping, if you get the frame size wrong you can return the whole bike, albeit in a very big box. Finally, the internet is awash with bike reviews, giving an impression of how a particular model feels, its strengths and quirks.
But most of all, people buy bikes over the internet because it can bring astonishing value for money. A series of web-only bike brands have sprung up over recent years, eschewing the cost of showrooms or retailer mark-ups to offer significantly more bike for your cash.
Overall, is it worth it? I decided to see by testing out road bikes from three predominantly web-only marques (all do have showrooms, but only one or a handful, so of little use to most customers).
The plan was to focus on bikes costing about £1,000. However, the limited availability of test machines in my size meant they ended up that bit more posh, a hardship I endured as best I could.
In each case I tried to act as much as possible as a paying customer, browsing the size guides on the websites and deciding on a frame and stem I thought best. Overall, it worked pretty well. With two of the three bikes the fit was perfect, and with the third I was almost exactly between frame sizes anyway, so even a brief test ride might not have helped.
These are, on the face of it, broadly similar bikes, all with carbon frames, and featuring components from industry behemoths Shimano or Sram. But they are very different to ride.
Finally, the usual caveats apply. I'm not arguing that anyone, let alone everyone, "needs" an expensive, high-tech road bike. That 30-year-old steel-framed clunker you rescued from a skip (or, as in my case, a £150 second-hand Dutch bike) might be perfectly fine for everyday needs. But the bikes below are generally used for longer-distance sport or leisure riding. Yes, £1,500 is a lot for a bike, but not so much when compared with, say, a car, or a jet ski. It's all relative.
I'm listing the bikes purely in the order I tested them, not as any sort of league table.
["source-theguardian.com"]