The best real estate investing blogs of 2022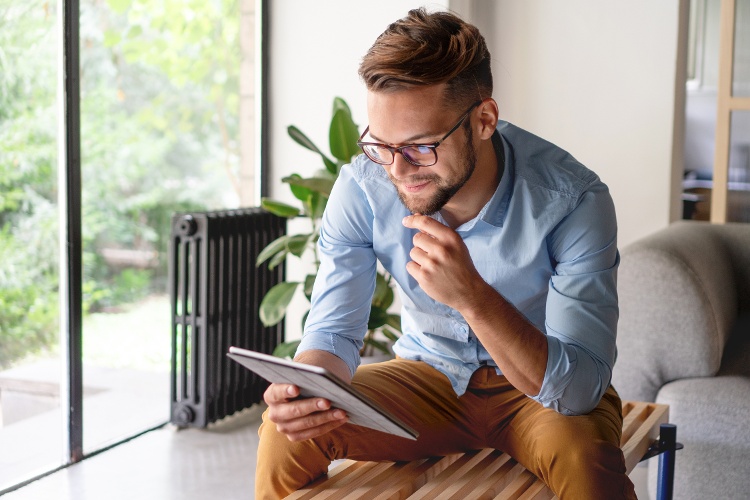 There's a lot of good, actionable information about real estate investing that you can find online for free.
But to be fair, sometimes it can seem like there's just a little bit too much information, which prompts the question, "Can you really learn about real estate investing from a blog?"
The answer is "Yes," provided you know what to look for and where. We all know that in real estate investing, time is money.
So, with that in mind, here's our list of the best real estate investing blogs of 2020 and why you should consider reading them in the first place.
Benefits of reading real estate investing blogs
The real estate industry is rapidly changing, right along with the markets you're currently in, or thinking about investing in.
One of the dangers of only reading about real estate in the MSM – publications like the Wall Street Journal, Forbes, or your local newspaper – is that by the time information makes it to press everybody knows about it. As the saying goes, "Old news is no news."
The best real estate blogs are like having your own personal fountain of youth for fresh news. To be fair, other people may be reading the same sites, but only a select few, and the other guy likely isn't putting that information to work the same way you will.
Reading real estate blogs lets you take your business to the next level by understanding trends, and making the trend your friend, and staying one step ahead of the competition. Other benefits of reading real estate investing blogs are:
Instant access to timely information, because the best real estate investing blogs are updated in real time.
Real estate investing blogs are a great non-traditional source of news, and make a great addition to traditional news sources like the mainstream media, providing you with a wide variety of diverse opinions.
Using the comments section of real estate blogs is a quick and easy way to get questions answered and free, actionable advice from people who have already "been there, done that".
Real estate blogs all have their own unique community personality, making it easy to bond with other investors who have the same investment strategy as you do, which opens the door to an almost limited amount of networking opportunities.
22 real estate investing blogs to follow in 2022
There are several things that each site in our list has in common: Quality content is published regularly, they offer specific niches (such as commercial, multifamily, or single-family), and they have a clean design that's easy to navigate.
So, without further ado, here's our list of 22 blogs to follow in 2022 that can help your real estate investment business grow and succeed, maybe even beyond your wildest dreams:
BiggerPockets
New investors can benefit from the site's blog and forums, podcasts and videos, webinars, and BiggerPocket's Ultimate Beginner's Guides to real estate investing. If you're a current investor, there's something on BiggerPockets for you as well.
By becoming a Pro member, you'll have access to landlord resources, real estate investing calculators and finance books, and be able to connect with agents and other investors by searching and posting real estate listings.
The Roofstock Blog
The #1 goal at Roofstock is to make property ownership radically simple, cost-effective, and accessible. The Roofstock Blog (i.e. the blog you're currently reading) contains tips and resources for investing in single-family and rental properties that every investor needs to know.
After reading about buying, selling, and managing rental homes you can hop over to the Roofstock Marketplace to learn how easy long-distance real estate investing can really be.
The Stessa Blog
The Stessa blog is an amazing resource for rental property owners to get tips, tools and news. Covering things from investor stories to investment strategies to legal & tax tips, this is one blog you'll definitely want to bookmark.
Coach Carson
Chad Carson's mission in life is to help other investors do more of what matters by investing in real estate to retire early. The Coach uses a blend of articles and podcasts on his blog that are perfect for beginning and seasoned real estate investors alike looking to achieve financial freedom.
Recent topics include how to figure out ARV for an investment property, and how to be an expert real estate deal finder.
SparkRental
If you're interested in learning how to ditch your day job in 5 years with rental income, the SparkRental Blog might just be what you're looking for. Spark provides property management software for small real estate investors, so every article you read is focused around how to make the most money from your income-producing property.
That's why they've nicknamed their blog, "A Landlord Blog for the Passive Income Obsessed."
The College Investor
Ask any real estate investor the one thing they wished they'd known about real estate, and the answer would be "To begin investing sooner!" The College Investor offers free articles, tools, and tips on investing and personal finance for millennials.
You'll learn how to start investing and generating passive income today while generating future wealth.
InvestFourMore
Mark Ferguson, the founder of InvestFourMore, is a second-generation real estate investor and has been in the business since 2002. He owns more than 20 rental properties, has flipped over 180 houses, and sold more than 1,000 as an active real estate agent.
Mark has written eight real estate books, been on two Bigger Pockets Podcasts, and is a member of the Forbes Real Estate Council.
Mashvisor
Landing on the Mashvisor Blog is like finding an all-you-can-eat buffet of real estate news and information. You'll find investment articles, strategies and tips, and useful tools for investing in real estate.
In addition, the blog gives you real-time information on the best housing markets, top cities to invest in, and how to analyze income-producing real estate.
Rentometer Blog
Rentometer is a good tool to use to help find rent comparables, and reading their blog can make real estate investing even better.
Recent posts include using rent comps when setting your rent price, snapshots of some of the hottest real estate markets in 2022, and landlord and property manager tips.
Forbes Real Estate
Well known for its extensive business coverage, Forbes is also a leading source for reliable and up-to-date news and analysis of the real estate industry.
Recent topics cover key issues for real estate investors such as how urban dwellers are moving to the suburbs, and why the ultimate winners are the secondary markets.
Fortune Builders
It's easy to get started reading Fortune Builders by choosing your investing niche or reading general market news. Categories on this real estate investing blog include investing strategies, real estate markets and business, financing, and general real estate news.
The site is a daily read for any serious real estate investor.
HousingWire
HousingWire offers an amazing variety of trending news posts and in-depth articles in key areas such as mortgage news, real estate news, and fintech news. HW's Latest Videos, Webinars, and Podcasts play on demand when it's most convenient for you to watch, while HousingWire's [PULSE] commentary let you keep your finger on the – you guessed it, pulse – of the most actionable real estate information on the world wide web today.
Inman
Widely known as one of the leading sources for information in the real estate industry, the Inman blog is read by industry professionals from around the world.
You'll find a wide variety of accurate and innovative information, cutting-edge technology coverage, and in-depth educational opportunities.
Than Merrill
Successful real estate investor, entrepreneur, Yale grad, and retired NFL player Than Merrill covers a lot of yards in his real estate blog. In both sports and real estate investing, having the right mindset can make the difference between winning and losing. Let's face it, no real estate investor wants to lose.
Recent articles on the Than Merrill blog include the value of retaining a business owner mindset, step-by-step guide to wholesale real estate, and detailed info on rental property depreciation and CapEx.
National Association of Realtors (NAR)
The NAR is the largest trade association with over 1.4 million members. So, when the NAR talks, it pays to listen to what these leaders of the real estate industry have to say.
Blogs from the NAR include Culture Scan, Economists Outlook, Emerging Technology, NAR en Español, NAR Newsline, Spaces to Places, and Styled, Staged & Sold.
Reddit Homeowners & Investors
Sometimes known as the Twitter of real estate, the Reddit Homeowners & Investors blog has posts from real estate investors literally coming in every 30 minutes or less.
Recent questions from boots-on-the-ground investors include Realtors shaving their commissions to gain more business during troubled economic times, how to shop for lenders, and what to do if the HOA for a neighborhood you're buying in is getting sued.
RealWealth Network
The blog at RealWealth Network is focused on three goals that are near and dear to the heart of every real estate investor: 1) Generate passive income, 2) Become job optional, and 3) Preserve your wealth.
You'll learn all about investing in single-family rentals, participating in group investments, learn about live events, and have access to the Investors Podcast and the RealWealth Show.
Afford Anything
Are you looking forward to spending your next 40 years working in a cubicle? If you're like most people, the answer is a resounding "No!"
Afford Anything teaches you how to ditch your 9-to-5 job, build wealth by investing in real estate, and lay the groundwork for your permanent escape so you can live your life on your terms.
REtipster
If you're a part-time real estate investor looking for real word guidance, you definitely want to check out REtipster. Two of the main focuses of the site are rental property investing and land, which can be a match made in heaven.
That's because rental property provides passive cash flow while buying and holding land can yield huge future profits when you buy in the path of progress.
Zillow Porchlight
Articles on Zillow Porchlight are dedicated to empowering homeowners and investors with market data, knowledge, and inspiration.
Topics including buying and renting property, financing, remodeling, and more. Think of Zillow Porchlight as being "always on to guide your home."
RealtyBizNews
The RealtyBizNews blog combines news from a variety of online sources with independent reporting on a variety of investing topics including real estate technology and marketing, social media tips, housing trends, and property search tools.
This real estate blog is a good match for novice and experienced investors, contractors, realtors, and home buyers and sellers.
Commercial Property Executive
Activity in the commercial real estate market matters, even if your focus is residential real estate. That's because the local job market and economy have a dramatic effect on the performance of residential rental properties.
["source=roofstock"]