Why 8K Miles Software Services Shares Have Tripled in a Year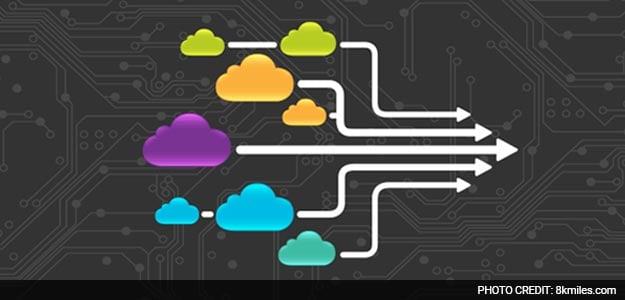 Shares of cloud services provider 8K Miles Software Services have surged over 200 per cent in past one year, compared to nearly 10 per cent fall in the broader Sensex. Investors piled into the stocks on the back of the company's strong financial performance.
In the December quarter, 8K Miles reported a 109 per cent annual growth in its net profit to Rs. 11.27 crore, compared toRs. 5.4 crore in the year-ago period as more and more companies adopted its cloud platform. "Our growth is on enterprise accounts where we are growing on the complete cloud transformation," 8K Miles Chairman and Chief Executive Suresh Venkatachari told NDTV.
On a sequential basis, 8K Miles' profit grew 29 per cent whereas its revenue surged over 10 per cent to Rs. 74 crore.
In the quarter ended December 31, the company has added three Fortune 500 companies to its customer base, said Mr Venkatachari.
8K Miles, which is focused on life sciences sector, is optimistic about its future growth as large enterprises are yet to adapt to cloud platform due to data validation issues, said Mr Venkatachari.
After the acquisition of NexAge Technologies in last September, which specialises in data validation, 8K Miles is hopeful to taking a bigger pie of the life sciences market. "We see significant growth using NexAge expertise in probably 9-12 months period from now, which will clearly set ourselves as a very different player in the cloud market," Mr Venkatachari told NDTV.
NexAge specialises in providing computer validation system, quality review, data analytics that qualify for drug testing process. After the acquisition of NexAge, 8K Miles is looking to launch validation as a new service, which Mr Venkatachari hopes will help put it in an "unique position in the life science industry".
8K Miles shares closed 0.50 per cent lower at Rs. 2,362.40 apiece on the BSE. In last one year its shares have surged 208 per cent compared to nearly 10 per cent fall in the broader Sensex.
[Source:- NDTV NEWS]