Align Omicron Travel Rules With Ours, Centre Tells Maharashtra: 10 Points
Maharashtra rules mandating Covid tests and quarantine for passengers arriving in Mumbai – whether or not they come from 'at risk' nations – have been challenged by the centre, as has a demand for negative RT-PCR tests from incoming domestic fliers.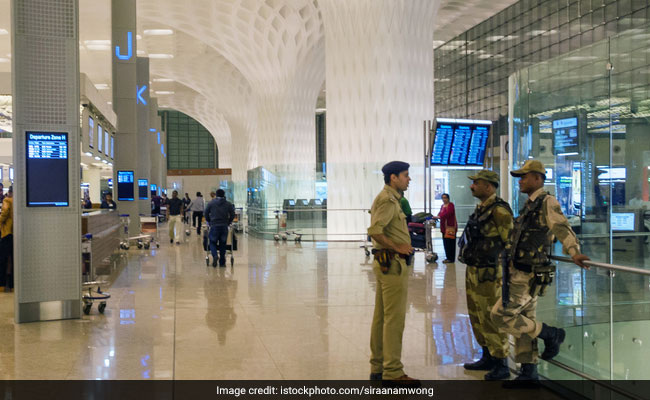 Here are the top 10 points in this big story:
Maharashtra had directed all international passengers to take RT-PCR tests (they must return a negative result to leave Mumbai airport) and then undergo 14 days of home quarantine. This order was for passengers from countries not on the centre's list of 'at-risk' nations.
Those from 'at risk' countries faced institutional quarantine of seven days, during which they had to take three RT-PCR tests (on the second, fourth and seventh days after arrival). A positive test during this period would see them shifted to a hospital for isolation and treatment.
Questioned over the need for institutional quarantine, the state argued Covid tests – even the "gold standard" RT-PCR – conducted immediately after arrival often returned false negatives, and it was critical to ensure passengers were, in fact, free of infection, before releasing them.
The state had also directed domestic passengers (those travelling from other states to Maharashtra) to hold a negative RT-PCR test dated to within 48 hours of the date of travel.
These rules have been challenged by the centre, which has urged Maharashtra to "align with orders issued by the Ministry of Health and Family Welfare" to ensure uniform implementation of rules.
Rules regarding mandatory institutional quarantine for passengers from 'at risk' countries have been revised internally, with the state government acknowledging it is "necessary to give some time to passengers from 'at risk' countries to plan their travel".
The order mandating quarantine was issued late last night, leading many to question how passengers on flights that had already taken off, or were about to, could revise schedules (and finances, since tests and quarantine will be paid for by the passenger) at short notice.
From this morning all passengers from 'at risk' countries are being tested on arrival. They must return a negative result to leave the airport. Two per cent (selected at random) of arrivals from other countries will also be tested. They can leave before the result is declared, but must home isolate for the following 14 days.
The new rules have led to lengthy wait times. Reports from airports in Delhi, Bengaluru and Chennai indicate up to a three hour wait for those opting for the antigen tests (around ₹ 3,900 per test) and five to six hours for those taking the longer RT-PCR test (around ₹ 500 per test).
As of yesterday, 'at risk' countries are those in Europe, South Africa, Brazil, Botswana, China, Mauritius, New Zealand, Zimbabwe, Singapore, Hong Kong, and Israel. Of these nations, some European countries (including the UK, Germany, Spain, Belgium, and Italy) South Africa, Botswana, Israel and Hong Kong have confirmed Omicron cases, as does Japan.
["source=ndtv"]