Currency Revaluation Stiffens India's Forex Reserves: Experts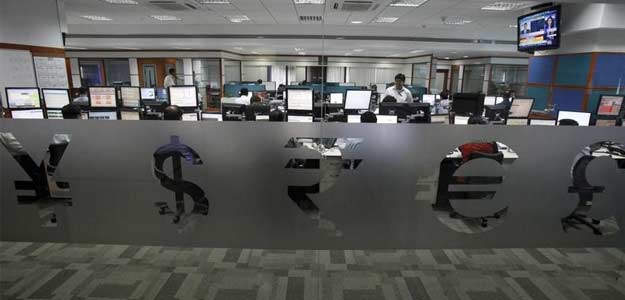 A massive appreciation in euro value outweighed the gold devaluation impact, resulting in India's foreign exchange reserves (Forex) coffers gaining $483.2 million, experts said on Saturday.
According to the Reserve Bank of India's weekly statistical supplement, the Forex reserves stood at $352.09 billion for the week ended December 4.
For the previous week ended November 27, the country's foreign reserves had depleted by $750.2 million and stood at $351.61 billion.
As per Anindya Banerjee, associate vice president for currency derivatives with Kotak Securities, a massive currency revaluation had outweighed a major devaluation in gold value.
"There was a massive rally in euro value against the US dollar in the week under review. Euro had appreciated by three percent against the US dollar ahead of the European Central Bank's (ECB) monetary policy review which was held on December 3," Banerjee told IANS.
"The euro had rallied on expectations that the ECB will go in for another round of its bond buying program. This currency revaluation resulted in India's Forex reserves making gains during the week under review."
The ECB had cut its deposits rate by 10 basis points and extended its bond-buying program till at least March 17, 2016.
Besides the euro, the US dollar had depreciated against other major global currencies such as pound sterling and yen.
This strengthened the foreign currency assets (FCAs) which constitutes the largest component of India's Forex reserves. The FCA gained by $1.58 billion at $329.24 billion in the week under review.
Apart from the US dollar, the FCA consists of nearly 20-25 percent of other major global currencies, securities and bonds.
The individual movements of these currencies against the US dollar impacts the overall foreign reserves' value.
In addition to the currency revaluation, dollar buying by the RBI and low crude oil prices were cited by other analysts for the reserves' gains for the week under review.
"RBI's buying activities and low crude oil prices might also have attributed to the the rise in the overall reserve value," Hiren Sharma, senior vice president, currency advisory at Anand Rathi Financial Services, told IANS.
Notwithstanding the rise in the FCA, the country's gold reserves which had remained stagnant since the week ended November 6, plunged by $1.14 billion at $17.54 billion.
Gold prices had plunged during the week under review to a six-year low in the domestic and international markets amid fears of the US Federal Reserve hiking short-term interest rates at its December 15-16 monetary policy meet.
However, the special drawing rights (SDRs) were higher by $38.1 million at $4 billion.
Similarly, the country's reserve position with the International Monetary Fund (IMF) rose. It gained by $12.3 million to $1.29 billion.
[source:-NDTV Profit]