The Advantages of Buy Now, Pay Later for Ecommerce Stores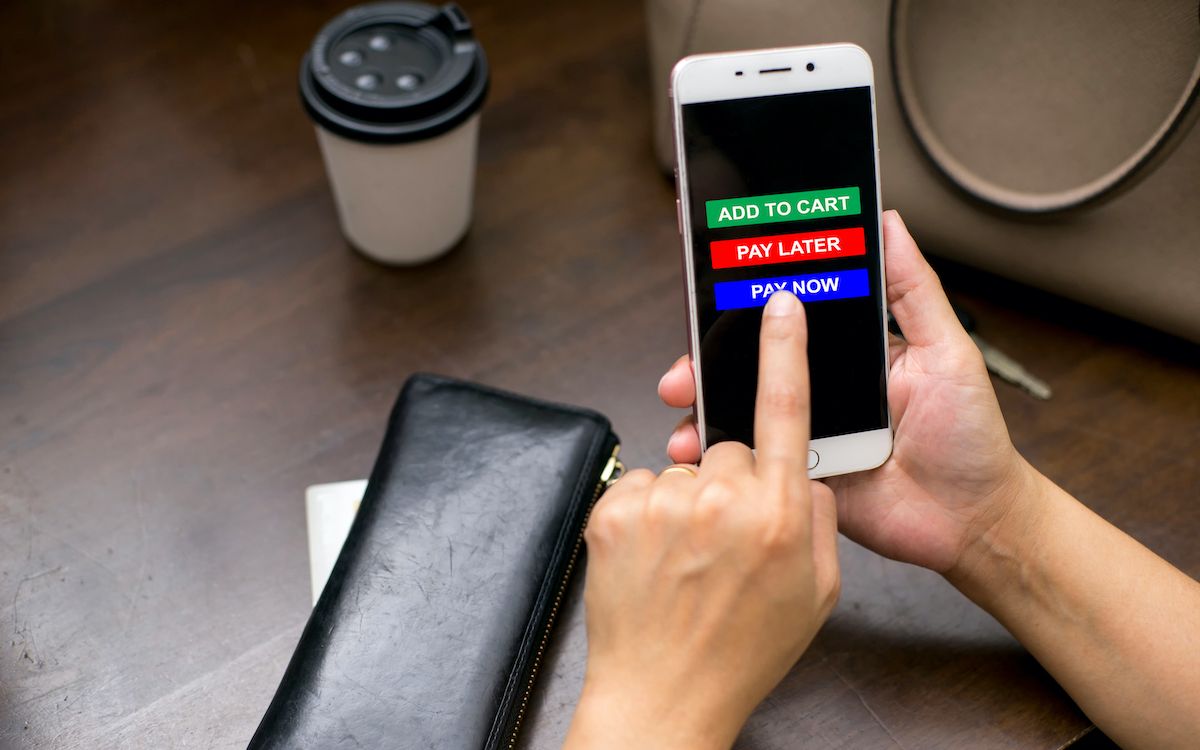 As ecommerce continues to evolve, processes that were once considered the norm when running an online store are changing. Newer generations are entering the buying market, bringing their own desires and expectations of how purchasing from online retailers can work for them. Among these expectations is a shift from the existing "pay at the time of checkout" model to more flexible payment options.
Consumer research backs up this sentiment—one study showed that when a seamless payment plan is offered as an option, 76% of consumers are more likely to make a purchase. Another report states that 85% of shoppers would prefer to use interest-free Buy Now, Pay Later options specifically when purchasing from their favorite online retailers. Buy Now, Pay Later is growing in popularity—but what exactly does it entail?
What is Buy Now, Pay Later (BNPL)?
Under a Buy Now, Pay Later (BNPL) model, customers are able to order the product(s) they are interested in immediately while paying off the entirety of the purchase in installments, with the first payment due at the time of purchase. Installment payments are usually due on a set schedule, but they still allow customers to pay more digestible amounts on each due date. Typically, the payment partner of the ecommerce store handles the risk and responsibility of following up with the customer for payment while ecommerce store owners are paid upfront.
Why do customers like BNPL?
Consumers are trending away from traditional credit cards.
In general, younger generations entering the buying market are moving away from credit cards, preferring BNPL models to make larger purchases. This makes sense considering the high costs of maintaining a traditional credit card in the form of fees and interest rates. Millennials in particular have the fastest-growing debt load, further explaining their wariness of taking on more costly and complicated debt.
BNPL is a more affordable financing option.
As an alternative to traditional credit cards, BNPL does present a more affordable option—provided that the customer is able to meet all payment deadlines set by the payment provider. BNPL typically has a less strict approval process for shoppers, requiring only a soft credit check. Additionally, BNPL options tend to have no fees and no interest (again, only as long as installments are paid on time).
BNPL offers more convenience and flexibility.
For customers worried about shelling out more cash than they would like to upfront, BNPL is a convenient alternative to other payment models. Approval is instant, reducing friction in the shopping process. But the main convenience lies in the ability to order products for specific holidays or events ahead of time rather than waiting until they can pay upfront, ensuring timely delivery and eliminating the likelihood of forgetting to order later.
Why should I add BNPL to my ecommerce store?
BNPL can keep your business competitive.
Because it is becoming more prevalent across ecommerce stores, including BNPL in your payments strategy will put you on par with your competition. If a business you compete with offers this option to their customers and your business does not, you may miss out on a sale to your competitor. Conversely, adding BNPL capabilities to your business will give you a leg up on your competitors who don't offer it.
BNPL can increase sales.
Financial business leader RBC Capital Markets estimates that BNPL options increase retail conversion rates 20%-30%. But why? Think about it: have you ever been dissuaded from making a purchase because the merchant did not offer a payment method you use? Offering multiple payment methods, including a BNPL option, reduces the possibility of this happening. Additionally, customers are more likely to move forward with a purchase sooner if they feel more comfortable with their ability to pay for it—a desire which can be met by spreading out the payment. And the sooner you can convince a customer to buy, the less time they have to change their mind, forget completely, or find a competitor to purchase from.
BNPL can reduce cart abandonment.
One Mastercard study revealed that implementing BNPL can reduce cart abandonment by 35%. While the most common reason shoppers give for abandoning carts is that they were just window shopping, there are many other common objections that BNPL can overcome. As mentioned above, BNPL helps combat the objection that a preferred payment method is not offered. It also bucks the notion that the products in their cart are "too expensive" by allowing them to pay more affordable rates over time.
BNPL can grow your Average Order Value (AOV).
When it comes to the order value of each individual purchase, higher is always better. With a simple Google search, you can see that various BNPL providers offer AOV increase statistics varying from 15-85%—a wide range for sure, but still positive. When customers have the option to spread out their overall payment, they feel more comfortable spending more overall because it will not constrain them as badly in the short term.
BNPL can boost your Customer Lifetime Value (CLV).
Customers who express loyalty by purchasing repeatedly from the same retailer do so not only because the retailer successfully fulfills those customers' needs, but also because they show customers that they are valued. By meeting customers in the middle payments-wise, you can build trust and show that you value their business. Customers who feel like this are likely to return, making their Customer Lifetime Values increase.
Final Thoughts
Incorporating Buy Now, Pay Later into an ecommerce store's arsenal of payment options can be extremely beneficial. Offering this option shows that you're willing to meet your customers' needs, which in turn can grow your pool of repeat customers.
Interested in adding a Buy Now, Pay Later strategy to your Volusion store? Check out our informative page about Buy Now, Pay Later options offered to Volusion merchants who are using our Premium Checkout experience via PayPal.
["source=volusion"]